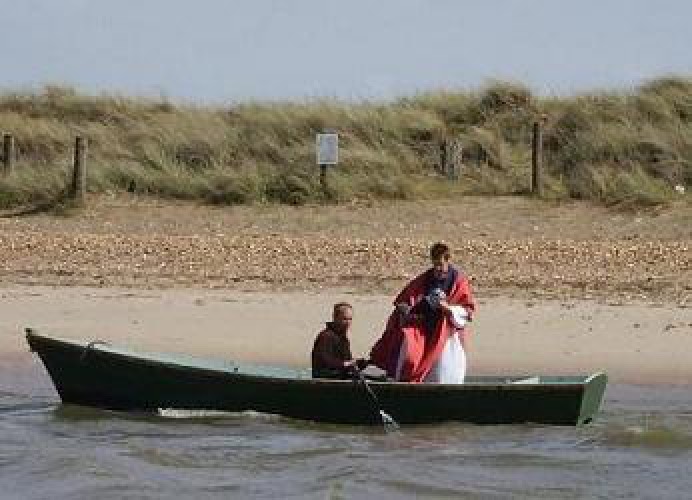 Rogation Sunday will be marked this Sunday 21 May at Mudeford with the traditional Blessing of the Water at 3pm.
Mudeford's Priest in Charge Helen Griffiss will be rowed out from the quay into The Run where she will throw a cross into the water and bless the sea.
The fishermen look ahead to a good harvest of Christchurch salmon.
This is an old Mudeford custom and reflects similar annual rural events at this time of year.
New Custom
A new custom it seems might be being born for Ascension Day which falls just after Rogation. This day is highlighted in various places by annual beating the bounds and tower top singing.
But on the coast path it is to be marked on Sunday 28 May at Hengistbury Head.
Parishioners from St Joseph's Church in Christchurch will walk to Hengistbury Head by way of Wick Ferry with others invited to joining them.
The main meeting point is Wick village by the ferry point. The route is then to Hengistbury Head via the Visitor Centre.
At the viewpoint there will be a brief prayer and reading of the scripture story of the Ascension of Jesus followed by a shared lunch. Anyone can bring  picnic and join in.
A return to Purewell is planned by way of Mudeford Ferry.