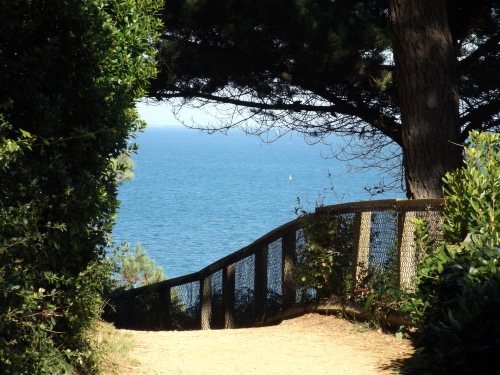 The Bournemouth Coast Path is more popular than The Pennine Way, The Three Peaks and The Thames Path according to a new poll.
A thousand British walkers were asked to name their best loved walk.
Chris Hardy, managing director of National Express which commissioned the poll, says: "Summer is here and there can scarcely be a better way to make the most of it than by getting out and exploring the great outdoors.
"From the drama of England's highest mountain to the buzz of city streets and the quiet beauty of the countryside there's something for everyone on our list, regardless of whether you're feeling adventurous enough to tackle an entire route or want to enjoy a small section.
"Our countdown is a stunning showcase of the very best Britain has to offer and we hope it inspires people to put their best foot forward this summer."
Number one walk is the South-West Coast Path which joins the Bournemouth Coast Path.
Cumbria's Coast to Coast is joint number eight with Bournemouth.