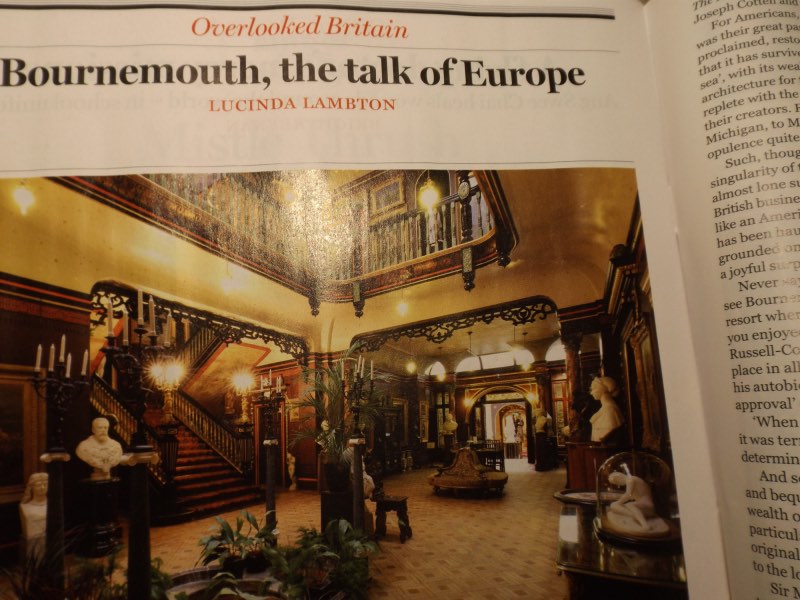 Lucinda Lambton has been on Bournemouth's East Cliff to visit the Russell-Côtes Art Gallery & Museum.
Her account appears in the January's issue of The Oldie which is arriving in shops now.
In the magazine she describes the building, once home of Sir Merton Russell-Côtes and his wife Annie, as "an almost lone survivor of a 19th-century British business bigwig's house, that looks like an American robber baron's mansion has been hauled across the Atlantic to be grounded on Bournemouth's shore. What a joyful surprise!"
The feature on the Russell-Côtes Museum is part of the Forgotten Britain series.
As author of Temples of Convenience, a history of the lavatory, the architectural writer will surely have been impressed by the house's famous tiled ladies' convenience.
But it's the view which is even more breathtaking with the bay often compared to the Bay of Naples.
Lucinda adds: "Never say 'See Naples and die': rather, see Bournemouth and live!"