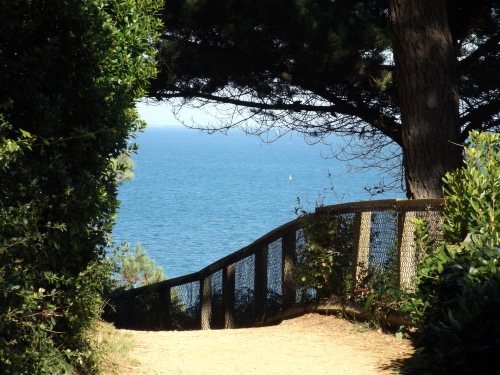 Do the modified restrictions coming into force on Wednesday allow us to enjoy the Bournemouth coast path?
It appears that we can.
You can travel to outdoor open space irrespective of distance but you should not go with someone from outside your household.
But this is not the time to walk continuously over days as public transport should be avoided and you must go home at night.
Staying at another home is not allowed and bed and breakfast/hotels are closed.
Most of the path is wide but social distancing must be observed.
Sandbanks and Mudeford ferries are not operating.
BCP Council Leader Vikki Slade says: "Our message is we need our open spaces for local people to get out and exercise.
"What we really don't need is lots of people day tripping from other places because they can travel further and bring the virus to a place which has done really well to keep infections low."
** The Bournemouth Coast Path guide is available at a 20% discount this week from Countryside Books. Enter WALKAGAIN code at checkout.