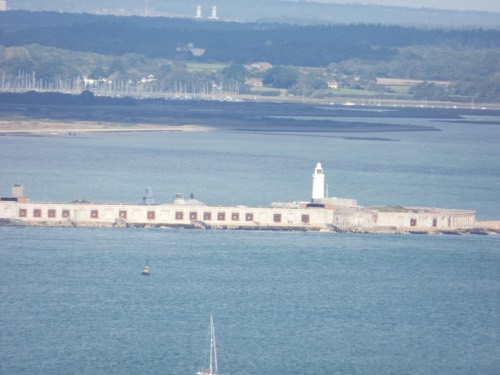 Hurst Castle is one of the world's 25 most significant heritage sites in need of immediate attention says the World Monuments Watch.
The 2022 World Monuments Watch calls attention to Hurst Castle as a warning about the future fate of coastal heritage places.
A year ago a section of the eastern battery collapsed leaving castle open to the sea until emergency repairs took place.
'The long-term survival of Hurst Castle depends on the ability to protect it from the action of the sea, made ever harder by sea level rise and more frequent storm surges,' says the report.
'The heavy nineteenth-century batteries sit on a relatively shallow foundation of brick upon concrete. Typically covered by shingle, the foundation is easily undercut once exposed to waves, which can occur when heavy storms wash away massive quantities of protecting shingle.'
The Tudor castle, in the care of English Heritage and the only European structure listed, joins buildings in Beirut and Benghazi on the list.