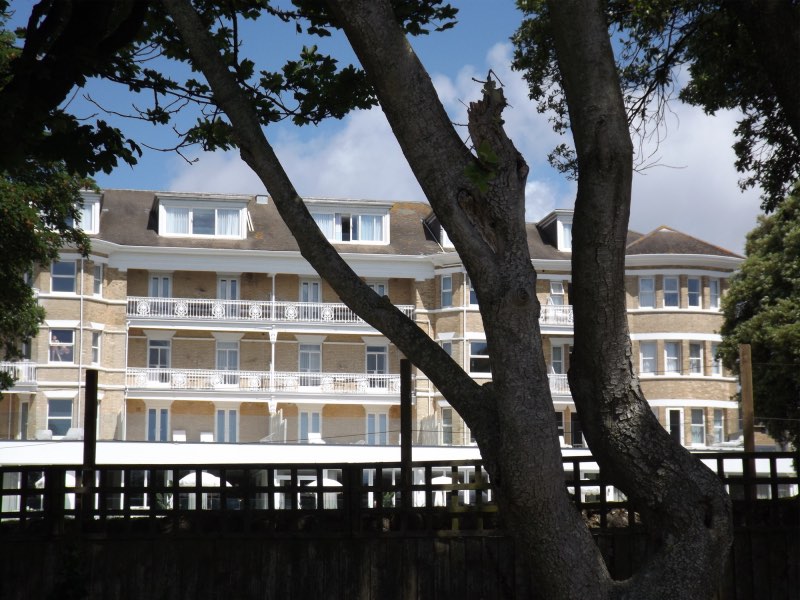 The Savoy Hotel on Bournemouth's West Cliff has been refurbished and rebranded as The Nici.
Past guests at the old Savoy include the American monk, mystic and author Thomas Merton (1915-1968) who got to know the clifftop well.
As a teenage schoolboy about to leave his English school for Cambridge he spent the two month 1932 summer holiday at 'a big, dreary hotel in Bournemouth, standing on top of a cliff and facing the sea with a battery of white iron balconies, painted silver'.
His companions were his maternal grandparents and brother John Paul. His father painter Owen Merton had died the previous year.
Two years before his death Thomas Merton wrote: 'I suppose I am the same person as the eighteen-year-old riding back alone into Bournemouth on a bus out of the New Forest, where I had camped a couple of days and nights.'
His influential autobiography The Seven Storey Mountain, published in 1948, remains in print having sold over a million copies and appearing in fifteen languages.
The Nici is behind West Cliff Green and close to the Highcliff Hotel which can also claim famous guests who enjoyed the sea view.
The Savoy with its new name is maybe no longer dreary but fortunately some familiar architectural features have been retained.