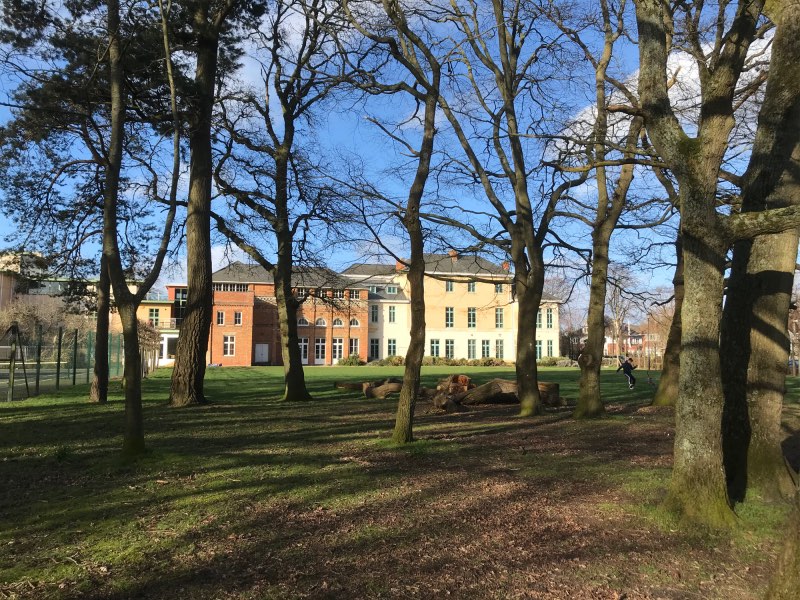 This month sees the two hundredth anniversary of Percy B Shelley's death off the coast of Italy.
It is difficult to say when the exact anniversary is. Shelley died in a storm late on the night of Monday 8 July but his body was not discovered on Viareggio beach until Wednesday 17 July. News reached London on his 30th birthday Sunday 4 August.
The body had been buried in quicklime on the beach with the spot marked with a gnarled pine root. Cremation on Viareggio beach did not take place until Thursday 15 August when incense was added to the flames to reduce any smell along with salt and red wine.
Afterwards the ashes were placed in the British Consul's wine cellar for several months until burial near to John Keats in Rome's Non-Catholic Cemetery for Foreigners on 23 January 1823. Shelley was much taken with the location where he had buried his son William and mentions it in his Adonais. An Elegy on the Death of John Keats, written in 1821.
An anniversary ceremony is being held there at 9.30am on 8 July.
But not all the remains of PB Shelley are in Rome. Shelley's heart was snatched from the flames on the beach to eventually be placed at Boscombe Manor before its very final resting place in the churchyard of St Peter's Church in nearby Bournemouth. The town, like Viareggio and Rome's cemetery, is known for its pines.
Waiting at their Casa Magni house in Lerici for Shelley to arrive on the night of his drowning in July 1822 and days after was Mary Shelley and their two year old son Percy.
Thirty years later Percy was living in Boscombe Manor with his wife Jane who was devoted to the memory of her father-in-law PB Shelley.
The house had been bought in 1851 as final home for the poet's widow Mary Shelley but the writer died just just two months before a planned move from her Chester Square home in London.
Percy and Jane, who were present at the death, brought Mary's body back to Bournemouth for burial in St Peter's churchyard since she had in about 1844 relinquished the booked plot next to her husband in Rome. Her belongings were moved to Boscombe Manor (now Shelley Park) where Percy and Jane were living. There they discovered the heart wrapped in silk inside a copy of Adonais.
The dusty object was placed in an urn and kept in alcove called the Sanctum with a red lamp always burning. In the same room were Mary's numerous documents which now form the Shelley Collection at Oxford's Bodleian Library.
Also at Boscombe were locks of hair cut from Mary Wollstonecraft, Mary's mother, and Shelley.
Visitors included Edward Trelawny who had arranged Shelley's cremation and taken what he claimed to be the heart from the dying flames. At Boscombe he enjoyed plays in Sir Percy's theatre attached to the house.
The heart remained in the Sanctum until its burial with the body of Shelley's son Sir Percy in the family tomb in December 1889.
Poet Shelley never knew Boscombe or Bournemouth in life but he may have been aware of the area as an early girlfriend, Harriet Grove, told Percy that Bournemouth had 'a pretty sea view'. In 1810 she visited with the town's 'founder' Lewis Tregonwell to see the site of his planned house, now the Royal Exeter Hotel.
Between Boscombe Chine and coming level with Browning Avenue, the coast path is on former Shelley land as it passes above Honeycombe Chine, through Boscombe Cliff Gardens given by Lady Shelley, and past Shelley Park where the manor house survives as a medical centre.
The Coach House at 21 Percy Road is the former stables.
In the 19th century Boscombe Manor (or Shelley Park) was set among pines, heather and extensive sand dunes.
The theatre added by the Shelleys, and now restored and reopened with a cafe, had a drop scene depicting Casa Magni in Lerici.
The Bournemouth Coast Path's winter route (used when Mudeford Ferry is not running) passes round the back of Christchurch Priory. Immediately inside the entrance on the right is the Shelley Memorial of white marble depicting Mary Shelley holding the poet's drowned body as if just washed ashore. The work is by Henry Weekes.
This seems a long way from Boscombe but in 1854 Boscombe was in Christchurch parish.