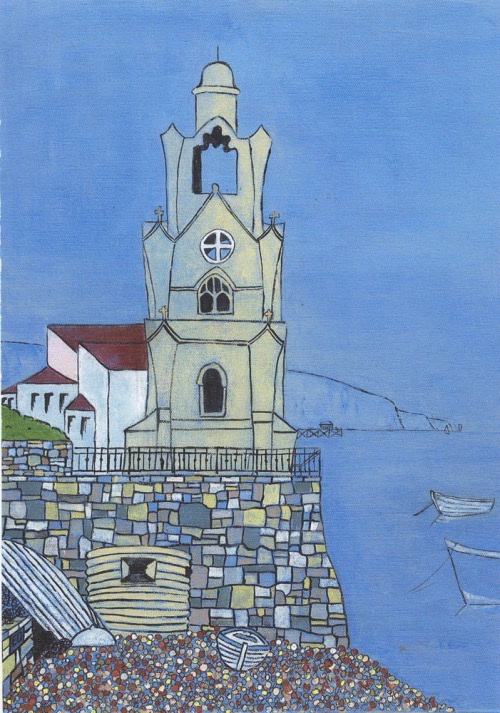 Eddie Marriott's lovely depiction of the Wellington Tower is a feature of Purbeck Art Weeks at Swanage.
The tower was built to honour the Duke of Wellington, hero of the Battle of Waterloo, and first stood next to Southwark Cathedral on the approach to London Bridge.
It was brought to Swanage by the London building contractor John Mowlem who lived in Swanage and collected much redundant street furniture for ship ballast.
The Festival runs until Sunday 12 June.
Work by Eddie Marriott can be seen at 6, Gilbert Road, opposite Swanage Station, from 10am to 5pm.