"It's been along wait," said the bookseller as he laid the Hampshire: South volume of Buildings of England on the counter.
It has. The last edition was fifty years ago. Since the new book, a Pevsner Architectural Guide, Â retains the old county boundaries it is possible to enjoy a survey of the coast from Bournemouth to Lymington and beyond.
Includecd are new buildings such as the Hilton in Bournemouth.
St Stephen's is highlighted as the town's "finest church".
In the Pier Approach area there is little praise for the Bournemouth International Centre but it's good to see mention of John Keble's house surviving next to the Hermitage Hotel.
An important reminder is naming the pier's theatre architect Elizabeth Scott who had already won the competition to design the Shakespeare Memorial Theatre at Stratford.
The Royal Bath Hotel on the coast path has a 1837 original core by Pugin's friend Benjamin Ferrey.
To the west the Alum Chine suspension bridge is described as "a big surprise".
To the east at Boscombe the star is San Remo Towers described as "Transatlantic…turns Spanish-Californian" and "one of the most elaborate seaside flat blocks  of the 1930s'.
Also getting a mention is the 2003 The Point on Sea Road hill which replaced The Pier Hotel where Aubrey Beardsley lodged.
But still surviving is Shelley Manor which the joint authors reveal dates from the late 18th century.
Hengistbury Head has a half page entry which recalls that it was nearly spoilt by Gordon Selfridge who had plans f0r a castle. He was living at another castle a little further along coast  – Highcliffe which has fascinating additions from medieval France.
There is no mention of Barton-on-Sea. I know some of it has fallen into the sea over the years but there is  Tudor cottage. There are also coastguard cottages and elsewhere there is careful mention and dating of coastguard cottages in Bournemouth (1865 next to Highcliff Hotel) and in Southbourne.
Beyond here the detail for Milford-on-Sea is of course impressive. The editors are probably right to deplore the change of name for Westover built for Alexander Siemens. But as The Beach House pub we can now easily drop in to enjoy the Pre-Raphaelite glass and William De Morgan tiles.
Hampshire: South (The Buildings of England) by Charles O'Brien, Bruce Bailey, David W Lloyd and Nikolaus Pevsner (Yale University Press £35)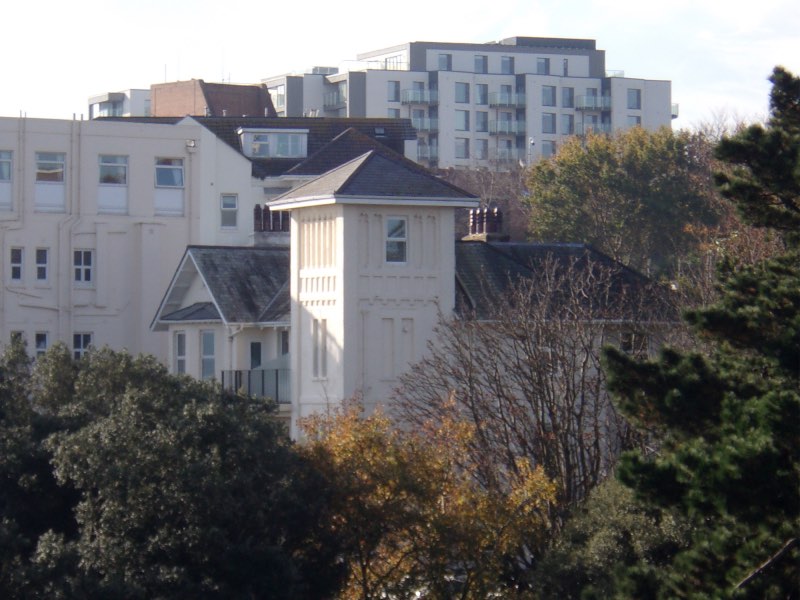 John Keble's boarding house where he died in 1866 is opposite Bournemouth Pier