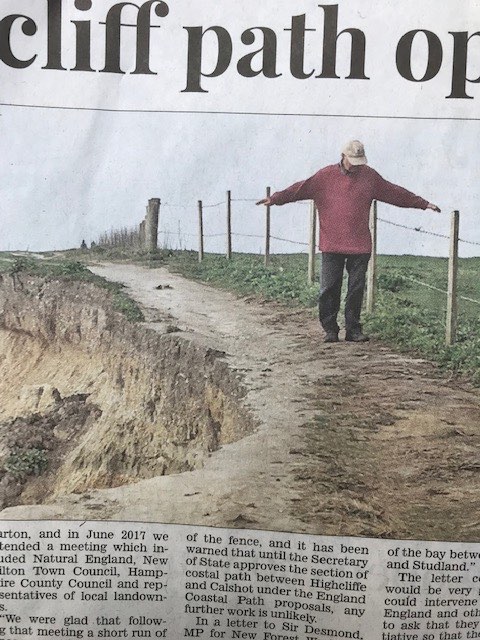 The cliff erosion between Barton-on-Sea and Milford cliffs means that the coast path is now a permissive path.
The line of right of way has fallen into the sea with a route now being open only thanks to landowners allowing the path to be unofficially moved back.
Now Milford-on-Sea Parish Council has expressed fears that, with increasing erosion, the coast path could close.
It appears that any action by New Forest District Council, Hampshire County Council or Natural England is unlikely until the Secretary of State for Environment has approved plans for the continuous England Coast Path.
This scheme will allow for path roll-back where there is erosion.
New Forest MP Sir Desmond Swayne has said that he is making representations to Natural England.
Meanwhile it continues to be just possible to pass along the coast.