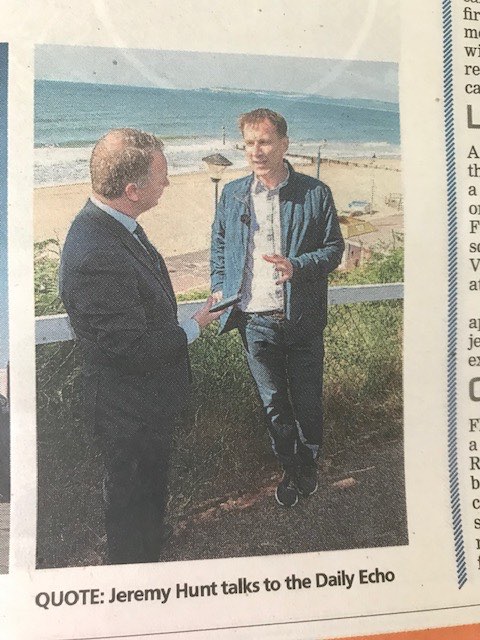 Foreign Secretary Jeremy Hunt was on the Bournemouth Coast Path early yesterday looking at the view, giving an interview, posing for photographs by the pier and buying the first ice cream of the day.
Few recognised him as he walked about or when he was driven down the slope by the cliffside BIC where many political conferences are held. He wants the Conservative conference to return to the town.
The Liberal Democrats return this autumn.
Jeremy Hunt was on the coast, and crossing to and from the Isle of Wight, prior to the Conservative leadership debate at The Pavilion last night.
But it was his opponent Boris Johnson who has the strong local connection.
In 1909 his great grandfather Ali Kemal, the Ottoman Empire's last interior minister, brought his pregnant wife Winifred to the town where she gave birth to Osman.
The mother died and the father was assassinated on returning to Turkey leaving Osman in the town to be looked after by his grandmother Margaret. She gave the baby her maiden name of Johnson.
Friday's Daily Echo has pictures and Darren Slade's interview with Jeremy Hunt.