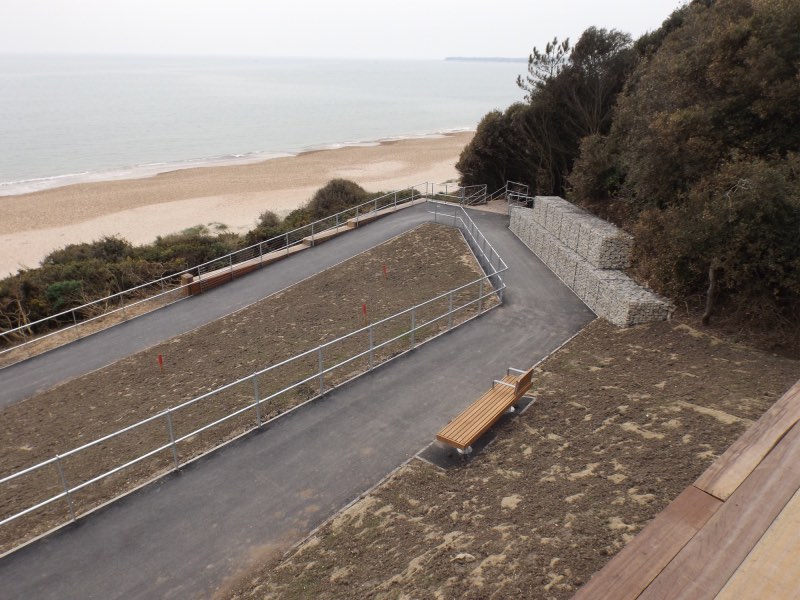 The Duke of Gloucester is visiting Highcliffe Castle on Thursday morning 30 May.
His Royal Highness, an architect, has paid several visits to Highcliffe Castle and has long taken an interest in its restoration.
Afterwards the Duke will be on the Christchurch Coastal Path when he opens the restored zig-zag link from the Castle grounds to the cliffs and beach. The ceremony is expected to take place at about 11.15am.
Council has now finalised its arrangements for the opening of our path. It will be opened on 30th May by Prince Richard, Duke of Gloucester. The Duke will start by attending a private function in the Castle; he will then walk to the top of the Path to perform the opening ceremony. Timings depend on how long he stays in the Castle but it is anticipated that he will open the path at 11.15 -11.30.
The retaining walls of the zig-zag are clad in reclaimed planks from Bournemouth sea defences.