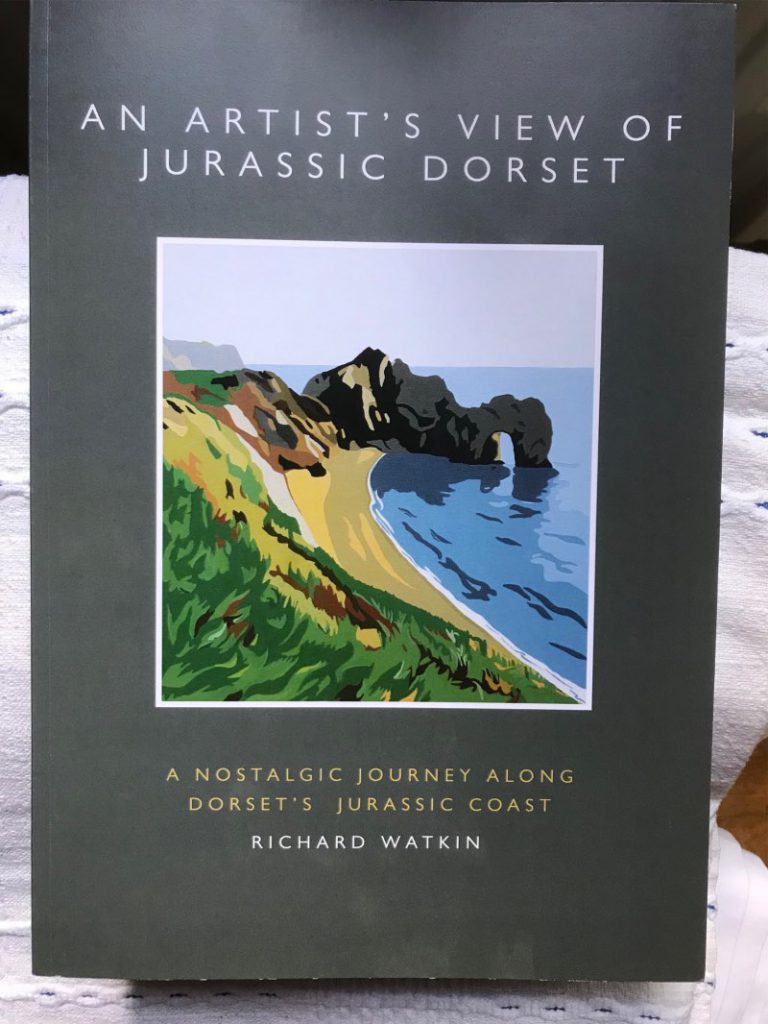 An Artist's View of Jurassic Dorset is a charming book looking at the Dorset coast from Lyme Regis to Sandbanks Ferry.
Each of the thirty poster style paintings by Richard Watkin is accompanied by a description of the scene and a section of large scale Victorian OS map.
With Sandbanks Ferry he recalls the many crossings with his children always running up the steps of the open top bus for a good view during the crossing.
Although the book ends at Sandbanks it is exciting to find that elsewhere Richard Watkin does continue along the Bournemouth Coast Path although this time the views of Bournemouth Pier, Poole Bay cliffs and beyond are available through his l0vely postcards.
One depicts the mysterious 250 year old Black House on the sandspit opposite Mudeford and another shows the low cliff at Avon Beach where the line of trees gives a hint of the Cote d'Azur.
Some of these views also appear on next year's Watkin Art calendar.
One looks forward to his take one day on Highcliffe Castle and Beckton Bunny.
An Artist's View of Jurassic Dorset by Richard Watkin (£17.50) and his postcards (set of 6 £5.75) are available from www.watkinart.co.uk