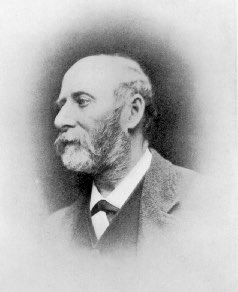 Sir Percy Shelley, son of the poet Percy and writer Mary, was born 200 years ago today.
His second name is Florence because Mary Shelley gave birth to her son in Florence.
Exactly thirty years later 'young Percy' bought the clifftop Boscombe Manor, now also called Shelley Park, for his long widowed mother.
It was to be the alternative to moving to the Riviera or enjoying the pines near Pisa remembered by Mary.
Mary knew of Boscombe, on the edge of Bournemouth, but never saw its clifftop pines because rebuilding work took so long that she died in 1851 just before her move from London.
Her body was brought to Bournemouth for burial in the churchyard of St Peter's by Percy and his wife Jane.
Percy's Boscombe estate embraced the cliffs including Honeycombe Chine which was then known as Shelley Chine and had a summer house used by Lady Shelley.
The couple attached a theatre to their house and staged plays in which they took part. Percy also painted the scenery to include a view of his father and mother's last shared home Casa Magni in seaside Lerici. PB Shelley sailed from there in 1822 and was drowned.
His cremation was on Viareggio beach. His heart said to be snatched from the flames was kept by Jane in a vase at the Boscombe house until eventually being placed in the Shelley tomb.
The house, east of Boscombe Pier, is now Shelley Manor Medical Centre but its theatre has been revived with a programme of performances. The Shelley Theatre cafe (open Mon-Fri 10.30am-3.30pm) is a good place to visit when walking the coast path.