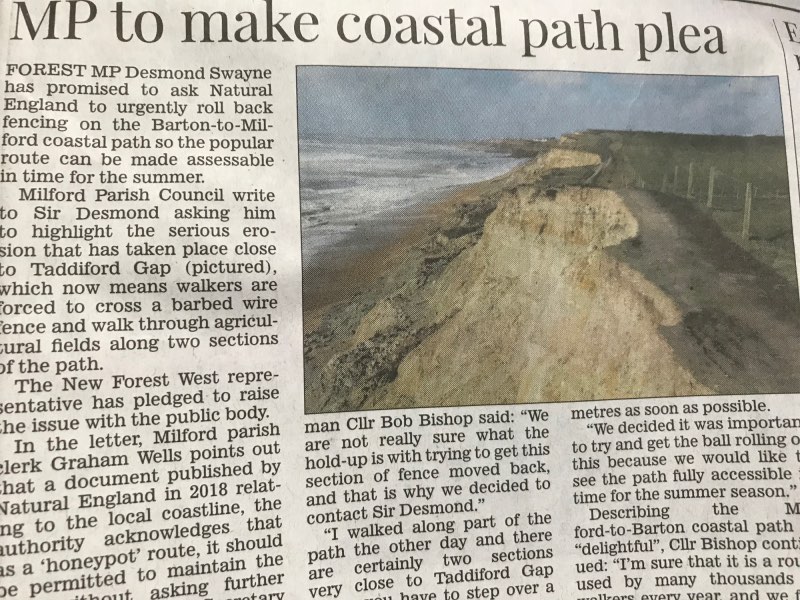 If you can reach the coast path without using public transport you can still enjoy a walk during this difficult time caused by the virus.
It may that, for a very long time, the path will be important as a place for exercise, fresh air and mental refreshment for local people rather than long distance walkers or visitors.
The New Milton Advertiser reports a timely intervention by Desmond Swayne MP who has joined many others in expressing concern about the erosion of the coast path in the Taddiford Gap area west of Milford-on-Sea.
He is looking to Natural England to implement its published roll-back policy for this section.
It is a vital link. Using the nearby road is out of the question as anyone who walks up the Gap to visit the Old Hordle Church remains will confirm. It's too busy and has no pavement.