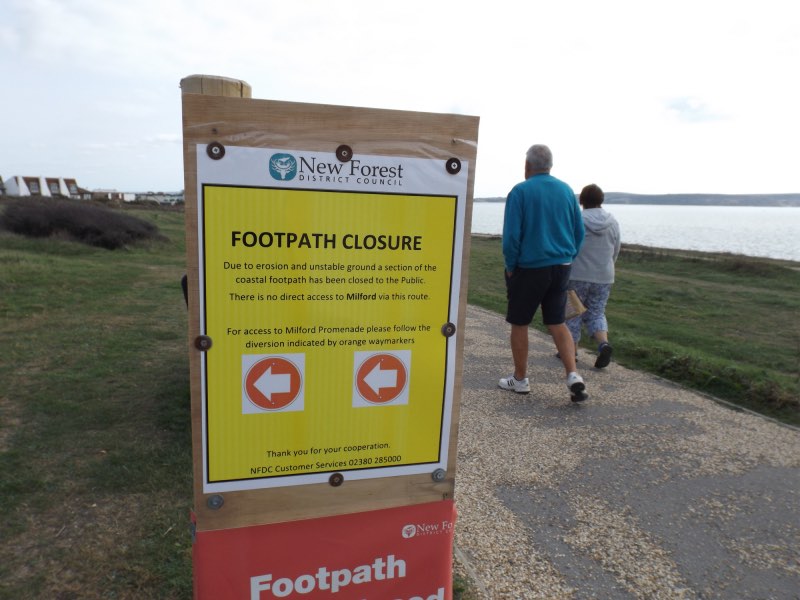 Work has begun repairing the Westover Sea Wall at Milford-on-Sea.
Walkers from the west must now divert inland just before The Beach House.
The coast path remains open in front of The White House but this can only be approached from the high promenade on its east side.
There is no through coast route between The Beach House and the White House. As reported earlier a date for reopening the path has yet to be announced.
Boulders from Norway, as used on nearby Hurst Spit in the 1990s, are piled above Paddy's Gap ready for laying below the crumbling cliff.
Diversion: Bear half left to join the parallel road just before The Beach House. Walk past the pub (right) and continue to St Francis Church (right). Go right along Westover Road. After passing The White House entrance gates (right) bear right at a car park to reach the promenade.