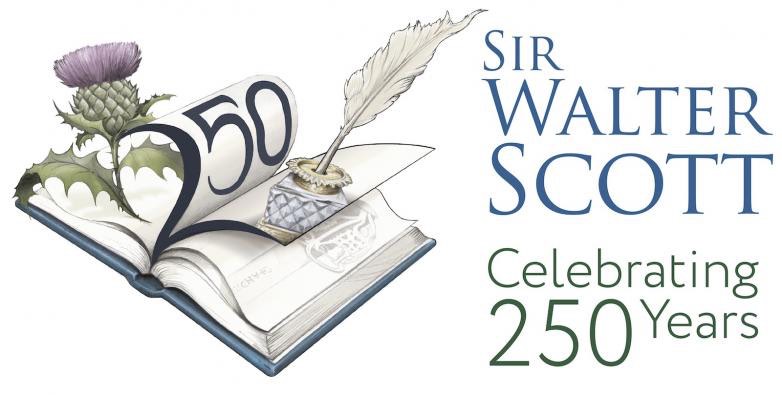 This year is the 250th anniversary of Sir Walter Scott's birth on 15 August 1771.
Walter Scott, at one time the most famous writer in the world, was 36 years old when he came to Mudeford in April 1807 staying at seafront Gundimore, built in the shape of a Turkish tent for fellow poet William Stewart Rose.
They had met in London four years earlier.
In 1807 Scott was writing Marmion and his publisher Constable had already paid him £1,100 for the work. At Gundimore he corrected the proofs for Canto III.
It was only through Rose that Scott had heard that prime minister William Pitt liked The Lay of the last Minstrel and this led to the praise for Pitt, who had just died in office, in the first Canto of Marmion which is dedicated to his Mudeford host William Rose.
The two friends enjoyed rides across the New Forest which then reached almost to Mudeford. Together they had a day trip to the Isle of Wight being picked up the Royal Yacht which had anchored in Christchurch Bay.
However, returning via Portsmouth on a smaller vessel, Rose became seasick whilst Scott went below to avoid the waves and eat ships' biscuits. The bad weather forced the two to put in at Lymington and return by horse to Gundimore.

The Rose brothers were the sons of George Rose MP who lived at adjacent Sandhills where the house, dating from 1785, survives as the centre of Sandhills Holiday Park. It was at Sandhills that the King and Queen enjoyed breakfast in July 1801 before sailing for Weymouth. They returned via Mudeford in October.
Rose's diplomat brother Sir George was largely responsible for the present look of Sandhills where he added a round wing echoing Gundimore. This can be glimpsed between the caravans from the coast path on Gundimore Promenade.
The tent-like Gundimore had interior walls painted deep red with drapes edged with gold. William filled the house with books and works of art.
It is believed that Scott returned there to begin work on his novel Waverley which includes a character called Davie Gellatley who is based on Rose's valet David Hinves.
He was more a friend and companion to Rose and even joined him for angling. Scott called him a 'clown' but appreciated that he was a bookbinder by trade and always sent him a copy of his new work.
Edinburgh Waverley Station is the only railway station named after a book.
Walter Scott and William Rose were close friends who met often. Scott called him Will, thought he had wit and talent, and recalled the 'happy days' in the New Forest when staying at Mudeford.
When Rose was a guest at Scott's home Abbotsford in Scotland he always had the same downstairs bedroom. He may have felt at home as Rose's shield was included in the painted decoration round a doorway.
Another of Scott's friends was Lady Louisa Stuart who followed closely the progress of Marmion. As daughter of Lord Bute who had built the forerunner of Highcliffe Castle she knew Mudeford well from her teenage years. By 1807 the Highcliffe house had been sold and dismantled but her nephew Charles was preparing to buy the site back paving the way for today's castle.
There is a good view of Gundimore just before the wide coast path meets the road running inland at Avon Beach, east of Gundimore Beach.
The east end of Gundimore is now called Scott's House.
Sir Walter Scott 250 celebrations continue into next year.