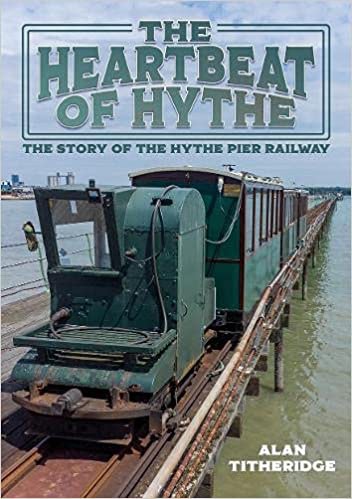 A new book on the Hythe Ferry pier railway will be of interest to those who walk the coast path.
Continue east beyond the Bournemouth Coast Path and all it embraces and after Milford-on-Sea you find yourself on the Solent Way. The ferry is the vital link across Southampton Water.
The landing on the far side is at Town Quay in Southampton where the route continues past Ocean Village and over The Itchen Bridge to Netley Abbey.
Alan Titheridge's book The Heartbeat of Hythe is a hundred pages plus on the narrow gauge railway which takes you out from land to the vessel at the end of the pier more than a quarter of a mile long.
Fellow historian and local resident Dan Snow is just one of many who have expressed concern about the future of the ferry which has been in doubt. This book includes a brief history of the crucial and delightful crossing.
Hythe has the oldest pier railway and Alan is the only person who could have written such a thorough study with so many photographs old, rare and new.
Hythe Ferry operates daily at least every hour. Tickets are £6.50 single; £7.50 return.
The Heartbeat of Hythe: The story of the Hythe Pier Railway by Alan Titheridge is published by Ceratopia Books (£9.99).