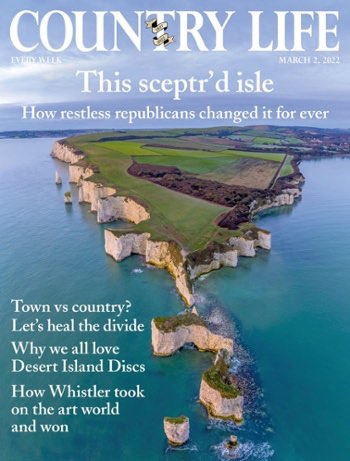 This week's Country Life has a superb cover picture of Old Harry Rocks.
It is an image of 'This sceptre's isle'.
The point is named after the 15th-century Poole pirate Harry Paye although also known as Handfast Point.
Numerous ships have foundered off Old Harry including the Spanish galleon San Salvadore -part of the scattered armada which had threatened Elizabeth I.
Here the Dorset coast path has a fine view of the Bournemouth Coast Path.
Studland, Shell Bay and the entire Poole Bay can be seen as well as Poole bound ships often moving rapidly between small craft. The Isle of Wight over to the east is a continuation of this chalk ridge of Purbeck Hills.