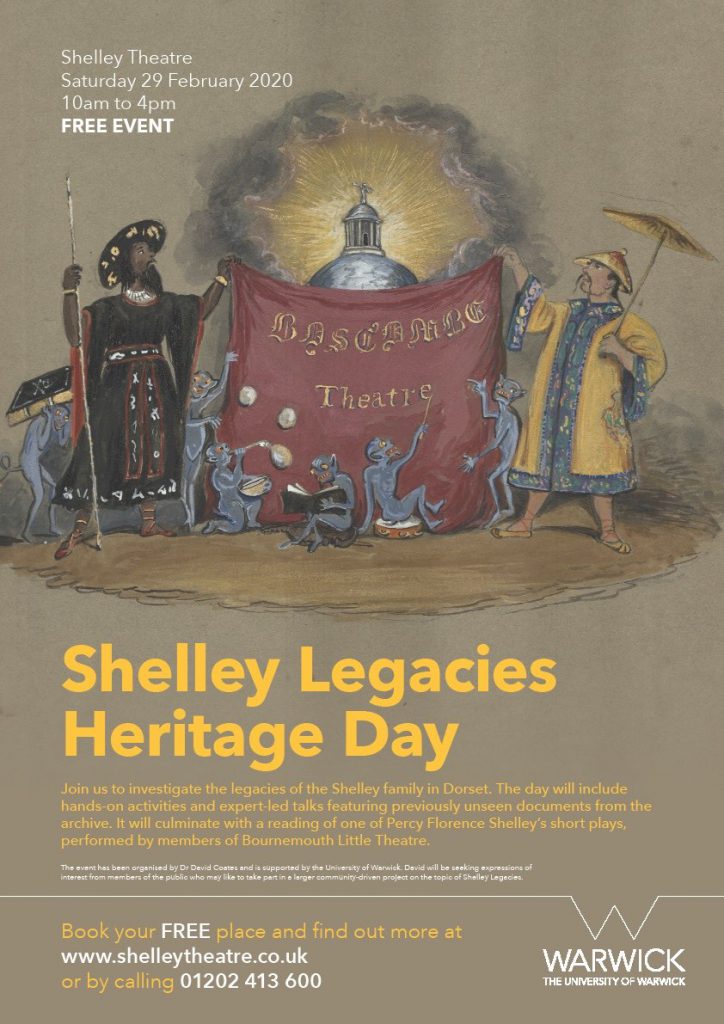 The University of Warwick is staging a Shelley heritage day at Shelley Park and inviting participation.
The Boscombe clifftop and Honeycombe Chine were part of the Boscombe Manor estate. Poet PB Shelley's daughter-in-law had her summerhouse by the chine and supported the building of Boscombe Pier which opened in 1888.
Today the house's theatre cafe is a drop in for coast path walkers.
The heritage day on Saturday 29 February will be in the Shelley Park house where PB Shelley's son Sir Percy Shelley lived having intended his mother Mary Shelley to join him and his wife Jane.
Warwick University fellow Dr David Coates, the project organiser, will talk about the house and its theatre. The day will climax with the reading of one of Sir Percy's plays 150 years after its Boscombe performance.
Dr Stephen Hebron, Bodleian Library special projects curator and Keats author, will be talking about the Library's Shelley papers once at the Boscombe house.
Lord Abinger, a descendant of Lady Shelley's family, will also speak.
His grandfather inherited Shelley Park and lived there for eight years. The present Lord Abinger's father, the 8th Baron and chairman of the Keats-Shelley Memorial Association, visited in 1979 when the contents of Shelley's last home in Lerici moved to the building for a short-lived stay.
More details here with booking at the bottom of the page.